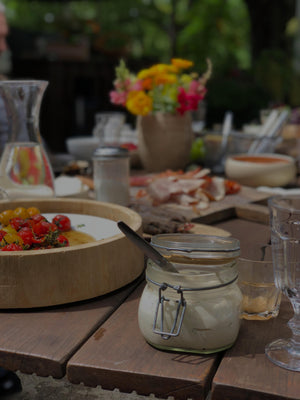 Welcome
You have INFLUENCE. You have a VOICE.
Your home tells a STORY.
The HOUSE OF HYACINTH INFLUENCERS
have gathered here to share their collections
so you can express and amplify
your unique STORY and VOICE.
Shop all
From the Reluctant Entertainer Collection
reluctant entertainer
Big Boards
Bring friends and family together around a lush charcuterie board, made easy with Sandy's tips and tricks.
SHOP The collection
From the Lydia Menzies Collection
LYDIA MENZIES celebrates
Signature Serving Pieces
Make every table special with Lydia's Southern hospitality and attention
to detail.
SHOP the collection
From the Cyndi Kane Collection
About House of Hyacinth
I'm your shopkeeper, Cyndi Kane - welcome to my little corner of the world! I began my retail career in the sleepy little village of Pawhuska, Oklahoma where I had my own boutique clothing store. I sold it so I could stay at home with my kids, but later jumped back in to the retail world to help my friend Ree, the Pioneer Woman, when she opened The Mercantile in our (now) bustling little village. Along the way, I have met so many incredible craftsmen and manufacturers, as well as Influencers who bring those products to us through the internet. I created House of Hyacinth as a way for Influencers to find a home to curate and sell the products that they have tested and loved. In case you don't know what the heck a "hyacinth" is, it's a beautiful, fragrant flower and Ree's nickname for me. I hope you can find something beautiful while you are here!
Learn More
Testimonials
8/2/2021
"Just wanted to let you know I received my board today and it is GORGEOUS!! I can't wait to start using it for some of your amazing recipes. Everyone will be in awe of the presentation, all thanks to you!!"
Janet W.
5/2/2021
"I just received my order, and it's even better than I imagined! Thank you for your speedy service - I can hardly wait to use it!"
Jill C.
5/2/2021
"Thank you for your personal customer service. I appreciated that you spent so much time advising me on my selection. I will definitely be ordering again!"
Amy C.